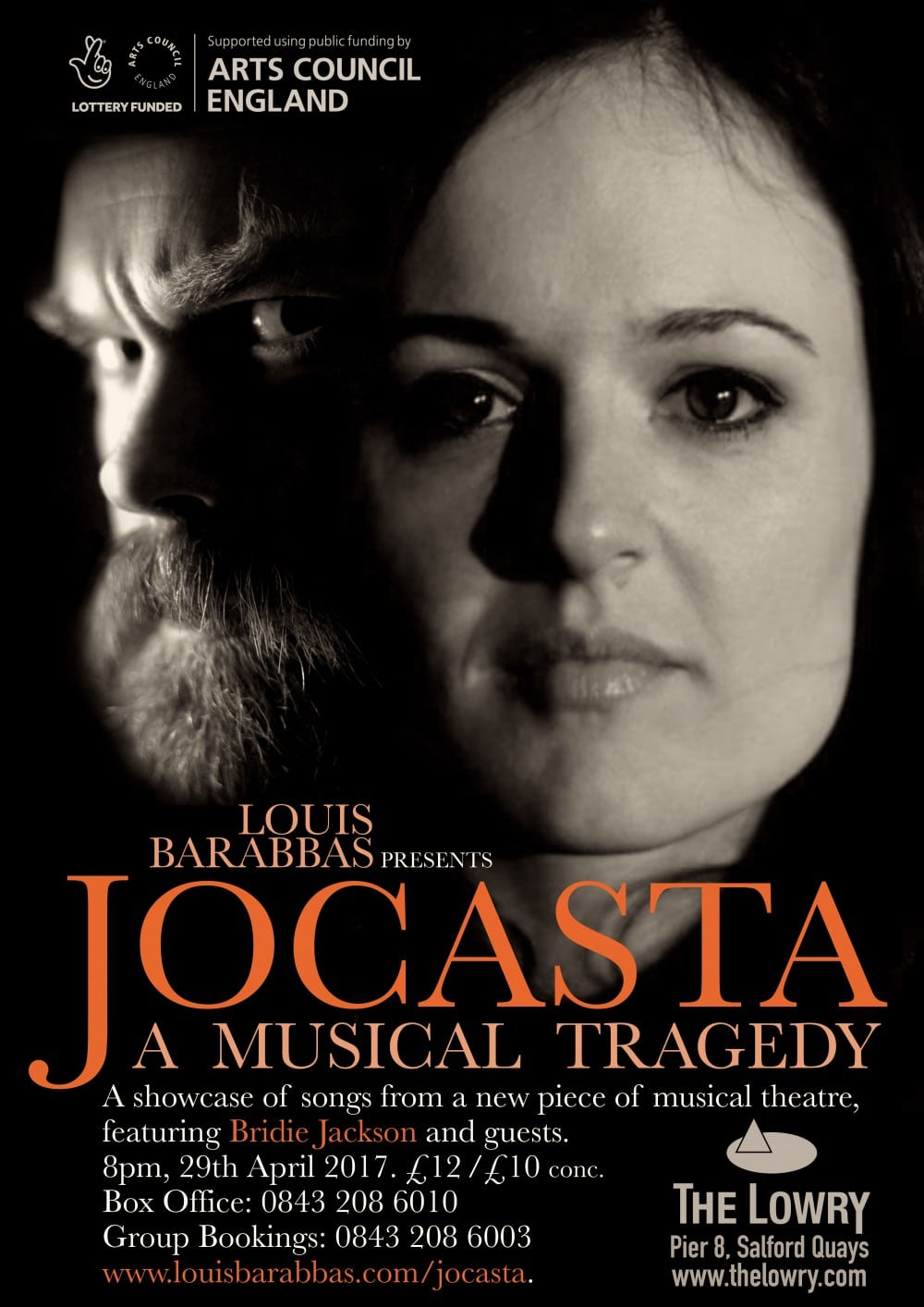 Attempting a full-scale production of this musical at the present time seems impossibly ambitious (well, impossibly expensive anyway) so this event is more album launch than theatrical preview.
The show will take place in The Lowry's studio theatre on 29th April and feature Bridie Jackson (singing as Jocasta) and some of the performers from the soundtrack album. This will be the first chance to hear many of these new songs and an opportunity to discuss the project with the creative team before a full production is (hopefully) embarked upon.
Tickets are available here.
Join the Facebook event page for updates.
Read an article about the project's background
Read an article about adapting the myth
Read an article about composing the songs
Read an article about writing the script
Read an article about recording the rhythm section
Read an article about recording the singers
Read an article about the orchestration
Read an article about recording the crowd vocals
Read an article about mixing the album
Read an article about the studio team
And here's a piece about being funded by Arts Council England