JOCASTA
A Musical Tragedy
Book, Music and Lyrics by Louis Barabbas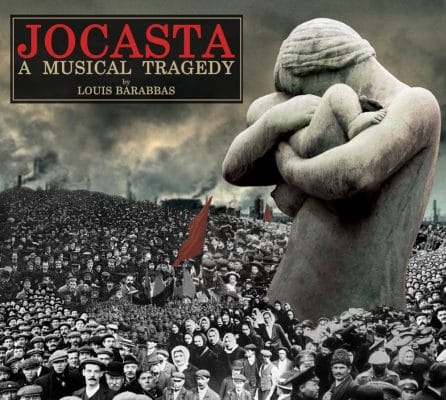 An epic new musical set in a murky world of political power games, media manipulation and familial betrayal playing out against the backdrop of a neglected city that has been left to starve.
The story of Oedipus has been told many times, yet his mother Jocasta is always reduced to a supporting role, a narrative device rather than a force in her own right. It is time to reset the balance and focus on her part in one of the greatest tragedies of classical mythology.
This project is supported using public funding by Arts Council England.
The soundtrack recording is available to buy/stream here.
There is also a soundcloud playlist here.
Download liner notes, lyrics and plot synopsis.
The double album features Bridie Jackson, Ríoghnach Connolly, Liz Green, Natasha Hodgson, Jami Reid-Quarrell, Felix Hagan, Laurien Schreuder, Ian Bermingham, Becca Williams, Tom Hingley, Tom Robinson and many more.


Read an article about adapting the myth
Read an article about composing the songs
Read an article about writing the script
Read an article about the studio team
Read an article about recording the rhythm section
Read an article about recording the singers
Read an article about the orchestration
Read an article about recording the crowd vocals
Read an article about mixing the album
View photos from the Lowry showcase event
View rehearsal photos
Project Overview / Final Thoughts
And here's a piece about being funded by Arts Council England