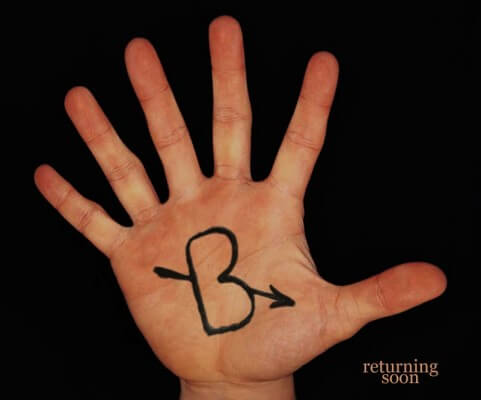 Well, it's happening.
To quote John Belushi and Dan Aykroyd: "We're getting the band back together."
Maybe you didn't even know we'd gone away. It's not been that long. We went on hiatus last year and we've not been in the same room since (though various band configurations have met severally), we didn't fall out or anything like that, we always knew we'd do something else together, we just needed a break. I wrote an explanation here if you're interested.
Now it's official though, The Bedlam Six are returning.
But we're not going to be fiddling about with radio and press anymore. If we get any outside attention then it'll be through accident and word of mouth; I for one am done with caring about buzz and reach. That way madness lies. No more second guessing what so-and-so from Whatever FM might enjoy, no more gimmicky press angles to whet the appetites of the chronically jaded. We will accept the gigs that look fun and create the records that make sense (or nonsense) for the time/place/headspace we happen to find ourselves in. If we desperately want to get on the telly we'll audition for that game show Philip Schofield presents where everyone gets hypnotized and made to say things like "bum" – it's no more debasing than many of the things musicians do to get noticed.
So here's what to expect…
A handful of new (but probably quite simple) music videos to accompany some of the remaining tracks on 2014's YOUTH album. I always wanted there to be more visuals to accompany that record but time/budgets/energy/friends ran out.
A few festivals and one-off Summer shows in England, Belgium and Germany. Not very many, we're hardly a hot ticket right now and we don't accept offers of "good exposure" so that immediately puts us on a lot of festival blacklists!
A new studio album by the end of the year. This will mostly feature songs you've already heard if you've been to any of our shows but we'd all like to get proper studio versions of live favourites like "Mary", "Matilda & The Screw" etc, so this record will be a sort of exercise in loose-end tying. There will also be some completely brand new material though so it won't all be old news.
Web gigs. Let's face it, if the USA visa situation doesn't change we're never going to get over there so we might as well face the facts and come up with an alternative for our transatlantic friends. We've been meaning to try the web gig option for a while but we didn't want to do it half-cocked. We'll do our best to make these interesting, fun and semi-regular.
As always we're open to other ideas so feel free to get in touch.

READY FOR BEDLAM?