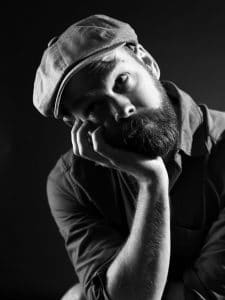 Louis Barabbas is a writer, performer and on-call firefighter, best known for caustic love songs and energetic stage shows. He is also an active member of the Musician's Union, occupying seats on the Live Performance, Writers and Regional Committees and is a project leader for the Culture Collective funded by Creative Scotland. Previously he was artistic director of Debt Records and front man for The Bedlam Six. In addition to this he worked as one of the in-house moderators at Tom Robinson's Fresh On The Net resource, wrote a monthly column for Sounds Magazine, presented a weekly radio show, was on the advisory board of Un-Convention and mentored for Brighter Sound. He is the author of Jocasta: A Musical Tragedy and is currently working on new theatre projects with Leeds Playhouse and Edinburgh Lyceum.

His performance career began in the Captive Audience Theatre Company but later switched to music as harmonica player for a number of bands spread across the genre spectrum (including performances with members of Freddy & The Dreamers, The Holmes Brothers, The King Blues and The Dole Queue). For two years he was a fifth of rock outfit The Derelicts and earned the moniker "the hairy Bez of blues harp" for his unpredictable onstage antics. After the band split he moved to Philadelphia and recorded with Dr. Dog (credited as Harmonica John on the "Takers & Leavers" EP for Rough Trade) and subsequently returned to the UK with a headful of ideas drawn from the East Coast underground live scene.
In 2006 he turned front-man and formed Louis Barabbas & The Bedlam Six. The band was together until 2016 and released three studio albums, one live album, two EPs, a DVD and toured all over the world, sharing the stage with such disparate acts as Motorhead, Supergrass, The Blockheads and Sun Ra's Arkestra.
Realising that unfashionable, genre-hopping groups such as his own could achieve success through sheer stubbornness he formed the label Debt Records with bandmates Biff Roxby and Dan Watkins, an enterprise devoted to supporting exceptional touring artists that didn't suit a traditional marketing approach (or indeed a comfortable lifestyle).
As well as The Bedlam Six, Louis has performed and collaborated with Kirsty Almeida, Liz Green, Felix Hagan, Tom Hingley, Rioghnach Connolly, Hope & Social, Bridie Jackson, John Otway and Becca Williams. He is the author of Jocasta: A Musical Tragedy (which received funding from Arts Council England) and co-author (with Richard Barry and Alabaster dePlume) of "Dead At The Cafe Styx" (nominated for a 100star Pick Of The Fringe award in 2008).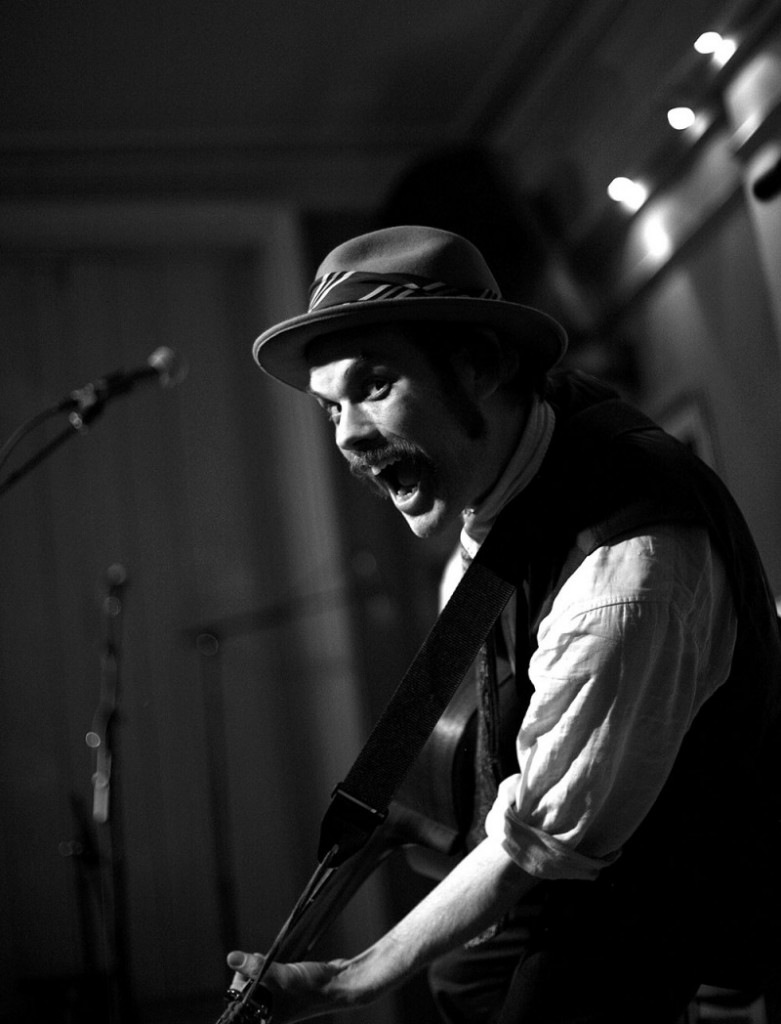 Away from music he has mentored for Brighter Sound (based at Band On The Wall, Manchester) and gives lectures about working in the creative industries (including a tour of Mexican schools and universities with Gibraltarian playwright Jon Bonfiglio), particularly on the subject of creative sustainability. He also occupied a position on the Advisory Board for Un-Convention, a series of music events aimed specifically at the grass roots of the industry, bringing together like minded individuals to discuss the future of independent music.
In addition to his own work Louis has contributed to the books "Mancunians And Music: Tales Of The Underground, The Internet and the Manchester Music Scene 1998-2011″ (Raquel Moran 2011), F**k The Radio, We've Got Apple Juice: Essays On A Rock & Roll Band" (Miranda Ward 2012), "The 360 Deal" (Andrew Dubber 2013) and 33RPM Voices of the Revolution (Ruth Daniel 2014); plus magazines Sounds, NARC, Echoes & Dust, Now Then and Louder Than War, as well as being involved in educational events organized by the British Council, Soundbytes, More Music, Manchester's School of Sound Recording, BIMM, Manchester College and many others. In 2014 he joined the team at Fab Radio International to present the weekly Monday night Debt Records Show which ran for two years (and received one award). He is also a moderator for Tom Robinson's Fresh On The Net resource for emerging artists. Louis sits on several committees and subcommittees at the Musicians' Union, co-authoring policies and documents pertaining to emerging and independent artists, best practice guides for festivals and grassroots venues plus the official contractual definition of that most tricksy of industry terms "exposure".
In 2012 he was nominated for the Independent Entrepreneur Award by the Association of Independent Music (AIM) for his work with Debt Records and Un-Convention.
Louis passionately believes in the unifying force of music – that good songs have the power to educate, entertain and console. One day he hopes to write one that does all three.