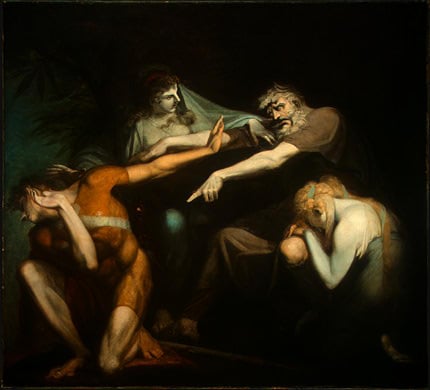 I started writing the musical in my least prolific year since becoming a songwriter. Between the ages of seventeen and thirty I probably wrote at least one song a month. In the early part of my time with the Bedlam Six I averaged about twenty songs a year (not including those I discarded). But then as touring increased and our "sound" settled into a regular format my creativity dwindled. In 2014 I think I wrote about three songs in total. At that time it was quite a leap of ego to suggest I had it in me to write a whole musical. But by the end of 2016 I'd written about thirty five songs for the play (many more than I needed), plus a few for the Bedlam Six, a couple for Dutch band Snowapple and one commission for a piece of theatre). The sheer energy this project gave me is hard to overemphasise. I've never felt more creatively alive.
I think I know why. Though some of my work has received radio play here and there and occasionally been covered by other artists, for the most part my songs are dependant on me – if I don't perform them they vanish. It has long been my ambition to compose a body of work that can one day be entirely independent of me, held together by characters and narrative rather than solely by my personality and persistence. The music industry, with its growing emphasis on social media engagement and increasingly desperate attention-grabbing, encourages its practitioners to be self-obsessed. Writing Jocasta has been a hugely fulfilling way of countering my growing unease with this environment – creating songs for characters of all ages and backgrounds, with varying sets of moral codes. Also, as an unexpected byproduct, it has helped me process the dismaying political developments of recent times, even incorporating some of the thematic and emotional elements into the work.
Over the years much of my rock and folk compositions have been very self-conscious. If I make a point I'll tend to accompany it with some hint that I understand the criticisms that may be laid at that point's feet, each argument containing in it the seeds of its own counter-argument. It's a fearful, apologetically defiant, defensive way of writing that is mostly engendered by a desire to please – and if not to please then to demonstrate that the song is not only well aware why it is not pleasing but is actually deliberately so. This is no way to create art. Art should not be self-conscious, only conscious.
But in Jocasta every voice is emotionally honest, even those that seek to deceive. If I want to write about hope – the pure naive big major key kind of hope – then I can do it without feeling the need to wink at the audience. And apparently that's exactly the kind of song I'd been wanting to write. There are several songs of hope in this musical. Yes, that hope is repeatedly dashed and mangled, but the hope keeps bobbing to the surface. After all, hope is a notoriously buoyant thing. Hope is as buoyant as Hatred is insidious. And there we have the other side, for there are also many songs of hate in this musical. Have you ever tried writing a song about utterly self-serving manipulative loathing? Cramming one's imagination into the obnoxious gut-churning brain-skin of Nigel Farage or Michael Gove? Channelling unadulterated self-interest, crushing one's empathy into the tiniest of crumpled balls and trampling it underfoot? Well I have now. My mind and heart needed a serious fumigating, that's for sure.
And when I came up for air at the end of 2016, having visited some of the most putrid corners of the human condition, but also some of the most dignified and positive, it no longer mattered so much whether anyone actually heard these songs or if the musical ever got staged (though I hope they do and it does), it was enough that I'd found my path through all these disparate human things. Songs about seizing the day, songs about parenthood, songs about death, songs about propaganda, songs about the politics of mistrust, songs about revolution, songs about the financial sector, songs about progress, songs about madness, songs about tradition, songs about romance, songs about solidarity, songs about loneliness, songs about bereavement, songs about not giving up…
Songs about life, basically.
BACK TO MAIN JOCASTA PAGE

Read an article about adapting the myth
Read an article about writing the script
Read an article about the studio team
Read an article about recording the rhythm section
Read an article about recording the singers
Read an article about the orchestration
Read an article about recording the crowd vocals
Read an article about mixing the album
View photos from the Lowry showcase event
View rehearsal photos
Project Overview / Final Thoughts
And here's a piece about being funded by Arts Council England