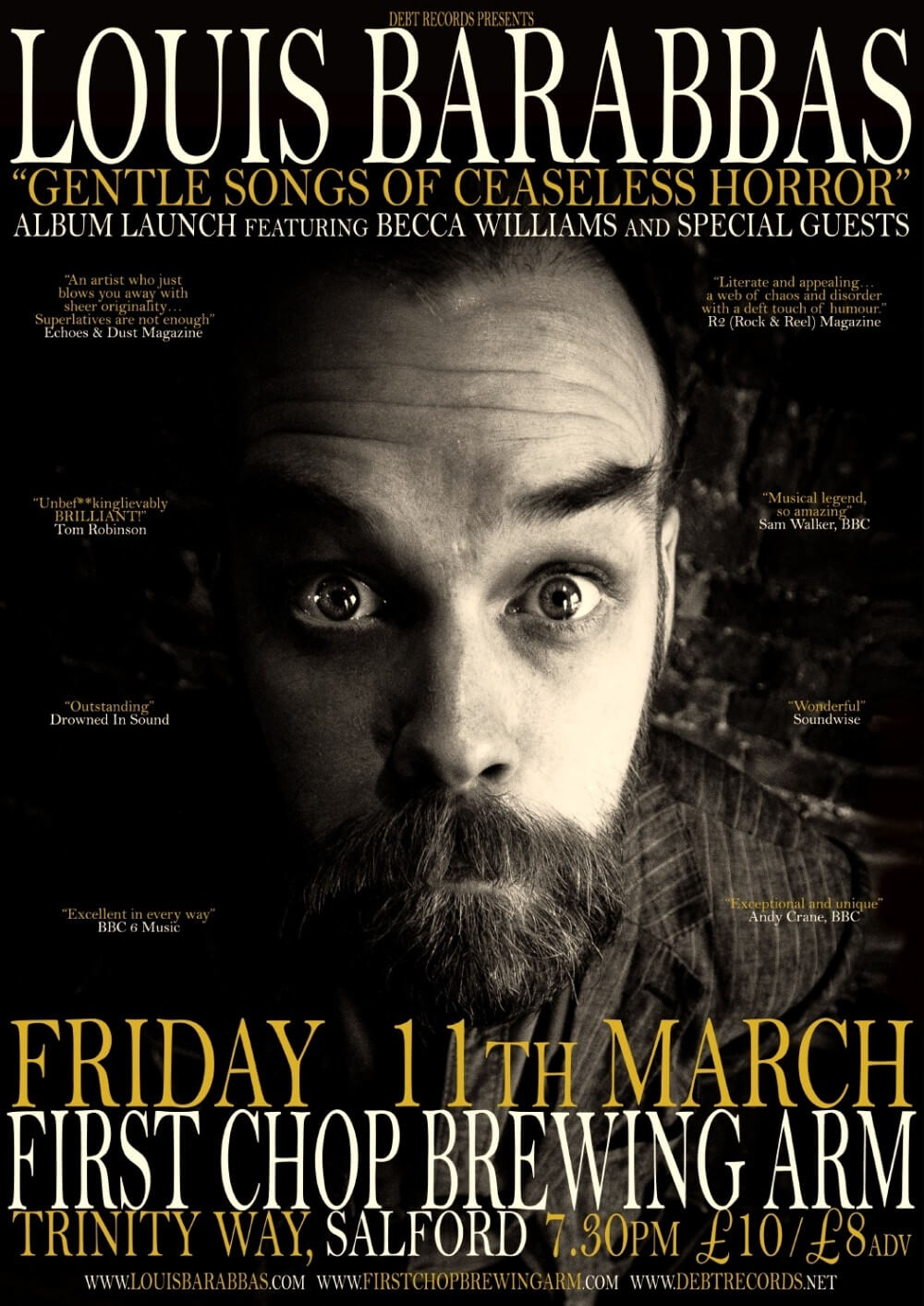 On Friday 11th March we'll be celebrating the launch of my new album Gentle Songs Of Ceaseless Horror at First Chop Brewing Arm in Salford (on Trinity Row, just by Salford Central Station). Yes… the launch party is in a working brewery. Where else?
Exact coordinates are here.
The night will feature the only live performance by the band on the album (Phill Howley, Joel Roberts, Fran Lydiatt and Biff Roxby). Also on the bill is my label-mate Becca Williams (who is brilliant) plus some special guests (and I mean SPECIAL).
Running time is as follows:
7.30pm – Doors
8.15pm – Louis Barabbas solo
8.45pm – Louis Barabbas & The Ceaseless Horror Band
9.20pm – Becca Williams
10pm – Louis Barabbas and Special Guests
11pm – Roxby's Wonky Disco (DJ set)
1pm – The last remaining drunks are thrown out
Advance tickets are available here.