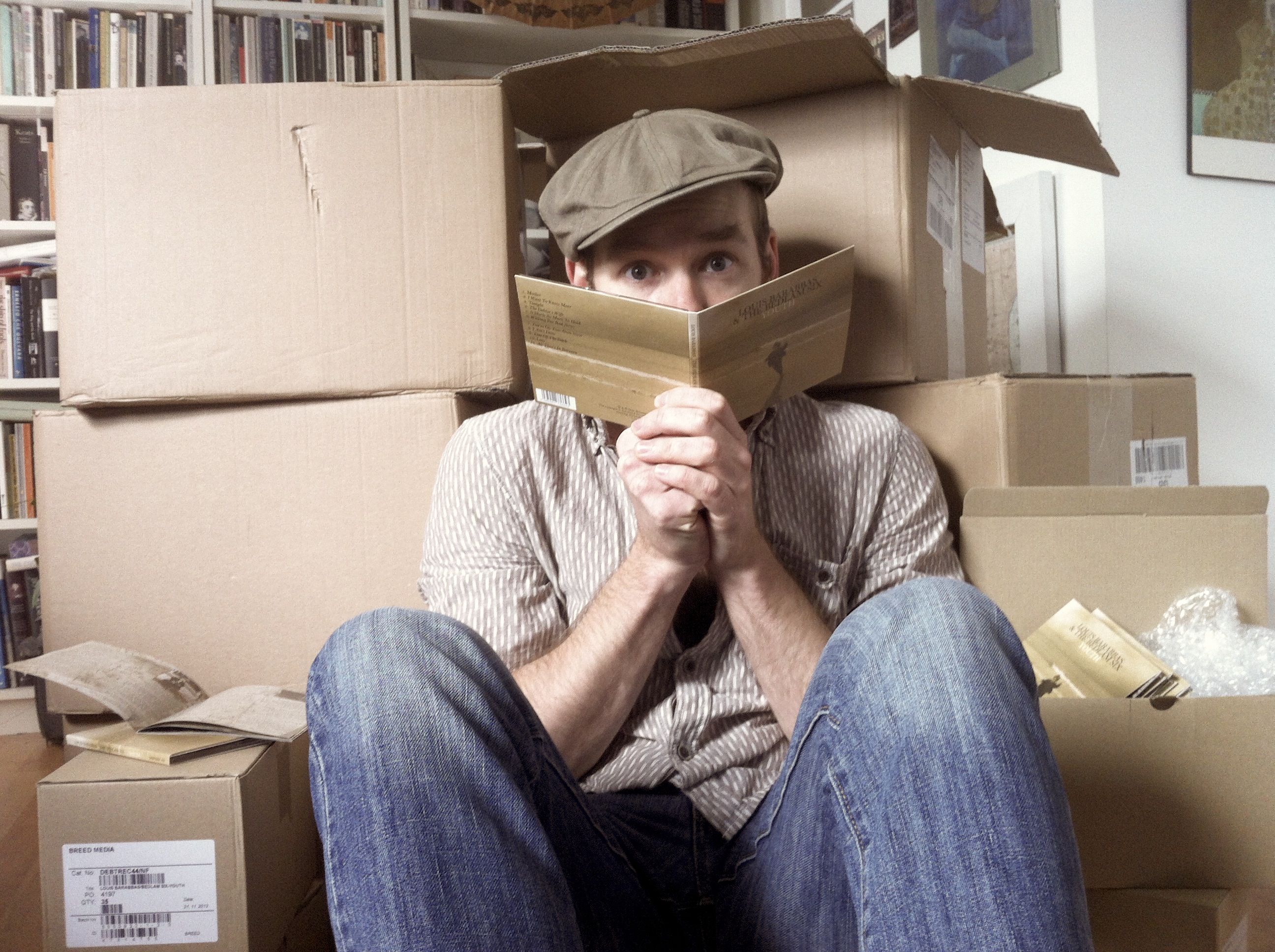 The new Bedlam Six album has arrived. All bazillion copies of it. This is the album we recorded last January. It feels like so long ago. Some delays are predictable. Others, less so. It's so good to finally hold the thing in my hand!
Anyone who's ever ordered the pressing of a record will be familiar with that strange expectation (and slight dread) – part Christmas Eve, part dentist waiting room. One can check and double check the designs and templates, employ a dozen people to proof read the sleeve notes, sketch out diagrams of printers pairs to make sure the lyric booklet corresponds to the track order… but there's never a guarantee what comes back from the pressing plant will be entirely what you imagine it will be. I remember the horror of discovering a "their" where "there" should have been in the liner notes to our live album. I still wince at the thought.
But this one seems fine. It's got a nice weight to it, the lyrics are all legible, the music plays on my ancient stereo as well as more modern devices and all the component parts seem to be where they should be. To say it's a big relief would be a gross understatement.
I like this album a lot. I've never been more happy with a recording. It will be on general release through Debt Records on 3rd March 2014. Members of the Bedlam Six mailing list will have the opportunity to receive the CD before Christmas (as a reward for occasionally sitting through my tedious newsletters). To subscribe just send me an email through the contact section and I'll add you. The next email will go out this coming Monday and will include a password to a secret album link.