This week we've been shooting a video to accompany "I Want To Know More" (the second track on our new album Youth – released early next year).
It deals with familiar themes: rage and farce mingled together within the framework of a struggling relationship. The difference this time, however, is that there is no fantasy; the narrator is plonked squarely in the middle of a naturalistic domestic scenario, one that he has seemingly maintained successfully for a number of years. My little anti-hero must be growing up to have achieved such stability. But, as ever, jealousy and paranoia bubble up within him, propelling the unhappy couple towards the inevitable violent combustion of their idyllic tableau.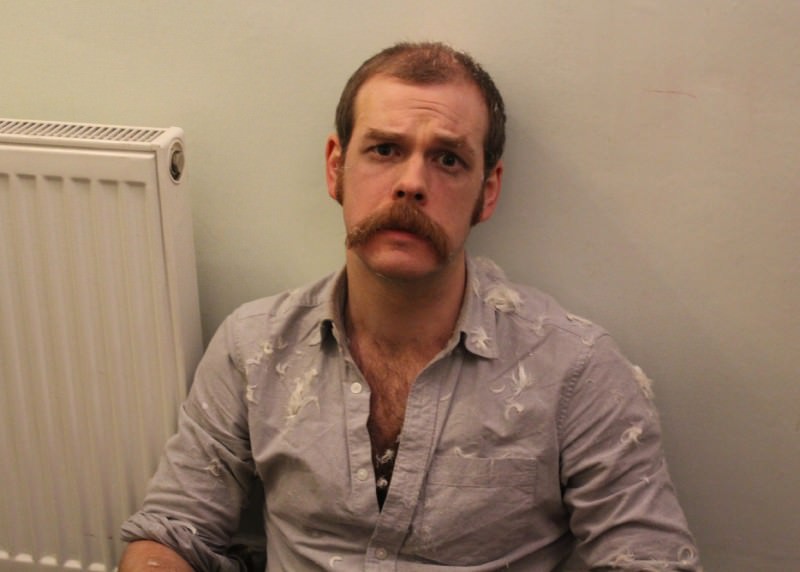 I talk a lot about the importance of knowing one's audience, of breaking down all those absurd notions of celebrity and division. This video is a case in point. The reason it happened at all is that I met Ella (the producer) at a series of Bedlam Six gigs. She describes herself as a fan, but she's definitely now a friend. She asked if we'd mind her using one of our songs for a university project and I said we'd be delighted. That project became this video. She rustled up a treatment we both liked and before you could say "Mr DeMille I'm ready for my close-up" I'm on the floor of her mum's hallway covered in feathers from a cushion I've just ripped to pieces. An hour later Ella's boyfriend is dragging the nozzle of a vacuum cleaner up and down my trousers in a procedure that probably comes with a hefty fee at certain high-end brothels.
My music career did not follow the path I dreamt it would ten years ago.
I bet Kanye West doesn't spend his days like this.
He's the poorer for it.