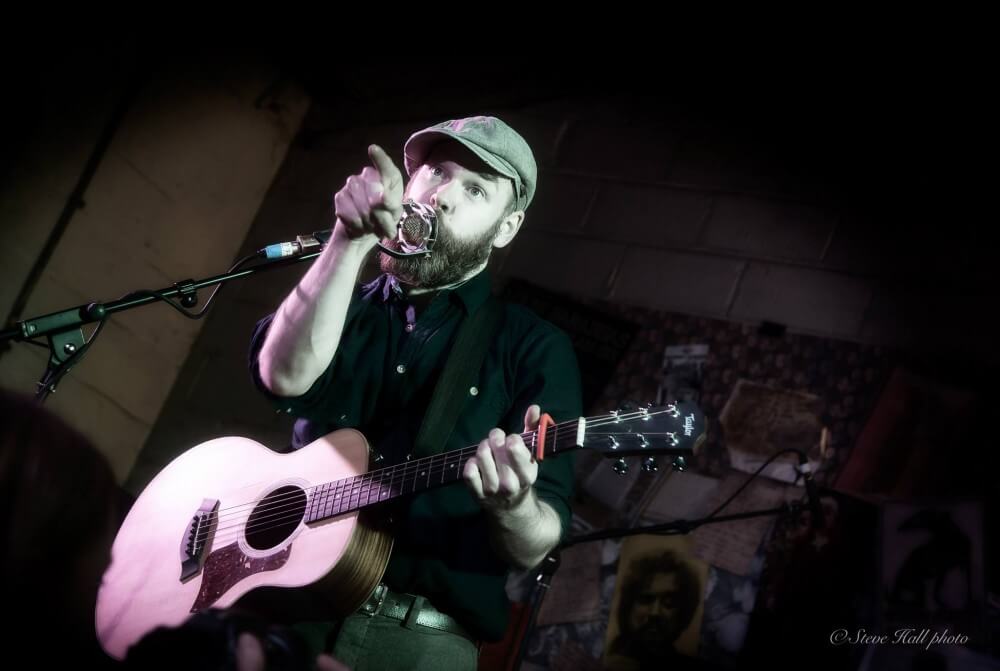 The Gentle Songs Of Ceaseless Horror tour will be passing through the following towns in the UK, Germany, Switzerland, Austria, Amsterdam and Ireland.
Friday 19th Feb: The Doghouse Cellar Jazz Bar, Ramsbottom, UK
Saturday 20th Feb: Star Inn, Salford, UK
Tuesday 23rd Feb: The Ferret, Preston, UK
Thursday 25th Feb: Siempre Bicycle Cafe, Glasgow, UK
Friday 26th Feb: St Andrews Church, Innerleithen, UK
Saturday 27th Feb: Woodland Creatures, Edinburgh, UK
Sunday 28th Feb: Argyle Rooms, Newbiggin-By-The-Sea, UK
Wednesday 2nd March: Mojos Music Cafe, Scarborough, UK
Saturday 5th March: The Old Church, Huddersfield, UK
Sunday 6th March: The Waiting Room, Eaglescliffe, UK
Monday 7th March: Oporto, Leeds, UK
Wednesday 9th March: Constellations, Liverpool, UK
Friday 11th March: The Wonder Inn, Manchester, UK
Sunday 13th March: Number 39 – Hopstar Brewery Tap, Darwen, UK
Tuesday 15th March: The Musician Pub, Leicester, UK
Wednesday 16th March: The Old Bookshop, Bristol, UK
Thursday 17th March: The Slaughtered Lamb, London, UK
Friday 18th March: The Old House at Home, Portsmouth, UK
Saturday 19th March: The Albion, Hastings, UK
Sunday 20th March: The Ranelagh, Brighton, UK
Wednesday 23rd March: Cinema City Norwich, UK
Friday 25th March: Hot Numbers, Cambridge, UK
Saturday 26th March: All Tamara's Parties, Oxford, UK
Sunday 27th March: Songwriter's Circle @ Tower Of Song, Birmingham, UK
Thursday 31st: Feinkostlampe, Hanover, Germany
Friday 1st April: Swamp, Freiburg, Germany
Saturday 2nd April: Parterre One Kultur, Basel, Switzerland
Sunday 3rd April: El Lokal, Zurich, Switzerland
Monday 4th April: Weekender Club, Innsbruck, Austria
Thursday 7th April: Steinbruch, Duisburg, Germany
Friday 8th April: Hafen 2, Offenbach, Germany
Saturday 9th April: Sparte4, Saarbrücken, Germany
Friday 15th: The Winchester Arms, Taunton, UK
Saturday 16th April: Snails Live, Cardiff, UK
Sunday 24th April: Kastille Baexem, Holland
Monday 25th April: Cafe de Prins, Amsterdam, Holland
Friday 29th April: TBC, Dublin, Ireland
Friday 20th May: The Wine Vaults, Banbury, UK
The official album launch party is at the Wonder Inn in Manchester on Friday 11th March (advance tickets are available here). This will feature a one-off appearance by a specially created band to play songs from the solo album. Anyone with tickets to any other gig on the tour can attend this event half price. Hope to see some of you at one (or many) of the shows!